Open Data in Government: Transparency, Accountability, & Improving Service Delivery

This piece is the fourth installment of a six-part series called "Open to potential: How embracing open data can advance public health practice, governance, and research." See links to the previous Parts 1, 2, & 3 below, at the base of this post.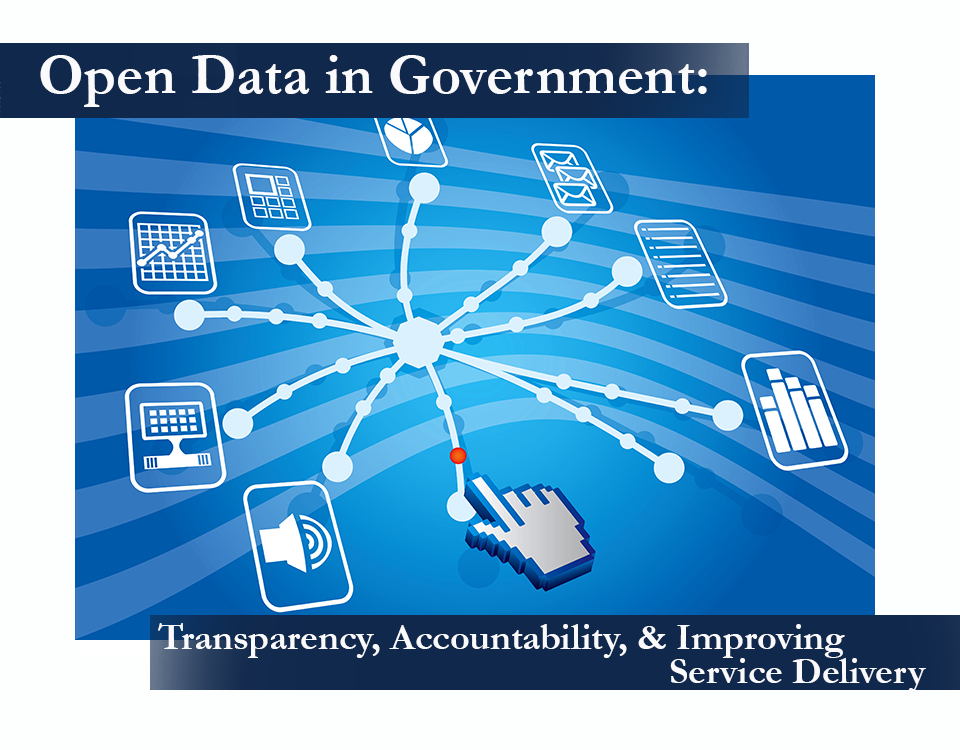 Open data initiatives are a natural fit for government programs at any level. While it can be challenging to make a business case for open data in the private sector, data from government programs is an ideal candidate because it is publicly funded. Open data advocates have made the case that, just as the government and its services ultimately belong to the public – because the public pays for it – data created by them should be available because it belongs to the public too.
Furthermore, there are concrete benefits to opening government data in addition to this important principle. The first is that it allows agencies to demonstrate transparency and accountability for public funds. These traits are required of federal agencies (to a certain extent) by the Digital Accountability and Transparency (DATA) Act, an open data addition to the lineage of transparency legislation from the Freedom of Information Act (FOIA) (along with its many amendments) and the Presidential Transparency Act. The DATA Act requires federal agencies to make their financial data available, according to standards set by the Treasury Department, allowing users to access data on federal contract and grant awards and agency expenditures. In addition to legal compliance, accountability as a shared value adds to the business case to establish an open data program to lawmakers and the public.
Additionally, providing data on government programs improves communication between the government and its citizens. It also allows users to monitor the delivery and quality of services and improve service delivery. There are plenty of great examples of open data in action in this way, quoted in this Harvard article:
California's open provision of Healthcare Associated Infections (HAI) rate data, by hospital, has made it possible to map the incidence of hospital-acquired infections to promote comparison by patients in advance of choosing a hospital.
…
mRelief, a program which allows municipal residents to quickly check whether they qualify for different social services, translates municipal open data on eligibility rules into an SMS-based questionnaire that potential clients can use to screen themselves before committing their time—and the time of municipal workers—to in-person visits to social service offices.
There is a strong economic case for open government data as well: companies can (and frequently do) integrate public data into the delivery of their own products. Yelp, for example, includes health department inspection data in its profiles of restaurants in New York City and San Francisco.
Finally, making public data openly accessible can increase public engagement and empower citizens. A powerful example of this phenomenon has been the analysis of data from the justice system, which has revealed wide racial disparities in rates of traffic stops, and incarceration, and even racial discrimination in housing patterns and in algorithms used to calculate risk scores, for criminal sentencing. While such evidence is uncomfortable to confront, it can serve as a metric to track improvements once issues have been identified, and even lead directly to reform:
In a limited number of cases, making criminal justice data available to the public has led directly to reform. Stop-and-frisk data in New York, made publicly available through a series of FOIA requests made by the NAACP, played an essential role in the 2012 ruling that declared the practice of stop-and-frisk unconstitutional.
Hopefully, making these types of data available will contribute to efforts to rebuild trust as data is used to improve policing & criminal justice between law enforcement and communities as well.

This piece is the fourth installment of a six-part series: "Open to potential: How embracing open data can advance public health practice, governance, and research."
See part 1 of this series: Open Data: What is it and Why is it Important to Public Health?
See part 2 of this series: Open Data: Why Knowledge Management is Critical to its Sustainability
See part 3 of this series: Open Data: Inspiring Action and Improving Practice in Public Health