Cadence Group Exhibiting at ARMA LIVE!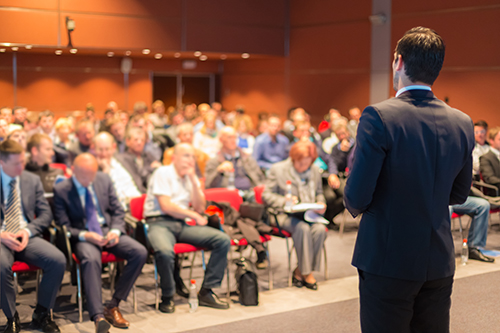 Information governance professionals from Atlanta-based Cadence Group will join thousands of other organizations from around the country at the ARMA International LIVE! Conference & Expo on October 15-17th. The event is taking place at the Orlando World Center Marriot.
This year's ARMA LIVE! examines how the world uses records and data to make informed decisions and shape policy, as well as how this process is changing. Cadence Group has excelled in these areas and supported its clients for over two decades, come see how we are continuously adapting our methodology to leverage – and manage the risk associated with – the latest technology.
Cadence Group has many speakers this year, who will all be presenting on Tuesday the 17th.
Michael Allen, CRM, is leading a session on how to pitch your RIM initiative to the heads of businesses. Sit in on his session to learn and speak the language of the executives and the stakeholders, and provide you with methods for framing your message to get their attention and compel them to take action.
Mary Beth Weaver, CRM, CIP, PMP, MLS, is leading a session on how to maximize RIM training in the twenty-first century. Now that there's so much information constantly being generated, stored, and deleted, everyone in an organization is a records manager. Sit in on her session to learn effective training techniques to keep up in the modern, fast-paced information environment.
Soo Kim and Tina Teree Baker, IGP, are leading a session that highlights strategies for managing shared drives. If a hundred or more employees are all accessing and saving information in the same place, how can you be sure to keep it clean and defensibly delete information? With Records Management tools available to help, stop by their session to get some solid ideas for surviving these challenges and more.
As one of more than 100 exhibitors at the conference, Cadence Group will be in the Consultant's Corner (Table 925-2) sharing recent case studies and expertise on a variety of tools for Records and Information Management. Furthermore, we will be answering questions regarding software evaluation methodology, advantages/disadvantages of enterprise content management vs. information archiving solutions, records and information management training, e-mail management and network shared drive cleanup strategies, and more. Take a chance to meet with a number of session leaders! To learn more about the event visit: http://conference.explorearma.org/cms/
PR Web
(http://www.prweb.com/releases/2017/09/prweb14708801.htm)
About Cadence Group
Cadence Group, a certified woman owned small business, is a user-centric information management company with nearly 25 years of experience in consulting and information management services. Headquartered in Atlanta, GA, with an office in Washington, D.C., Cadence Group provides services to large federal agencies, as well as state and local governments. By combining information governance, process improvement, preparedness, web content management, records & information management, library science, knowledge management, user experience, training and technology services, Cadence Group helps corporate and government clients easily obtain, manage, disseminate, and communicate information. Clients optimize information assets, maintain compliance, and acquire information experts through Cadence Group's consulting and placement services. http://www.cadence-group.com