Cadence Group Exhibiting at 2017 NCHCMM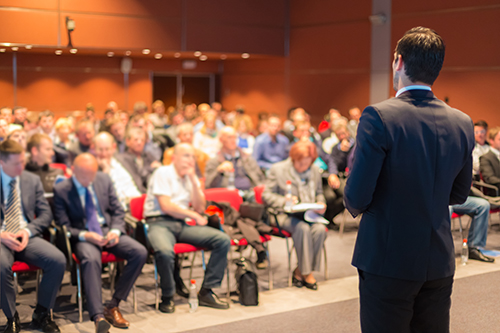 The National Public Health Information Coalition (NPHIC) is running the eleventh annual National Conference on Health Communication, Marketing, and Media (NCHCMM) from August 15th to 17th in Atlanta, Georgia. Cadence Group is hosting Booth 121 to share our public health contracting experience and discuss the themes of the conference. Our team will also have delicious, chocolate prizes for anyone who stops by to introduce themselves and share contact information. The booth will be open from 1-7pm on the 15th, 8am-5:30pm on the 16th, and 8am-1:30pm on the 17th.
With over 25 years experience providing health communication and information management services to public health agencies and organizations, Cadence Group's services are an invaluable asset to those in the field. Dennis McDowell and Jessica Keralis, MPH, from Cadence Group's public health leadership team have provided health communications expertise to many organizations such as CDC's National Center for Health Statistics the Center for Chronic Disease Prevention and Health Promotion, and NIOSH; ATSDR; Texas Department of State Health Services; Morehouse School of Medicine, the Global AIDS Program, and more. Tina Teree Baker, IGP, Ken Lewis, and Chad Damerell will also be at the event. Registration for the event is available online at https://www.nphic.org/nchcmm17-reg.
With sessions and workshops happening every day and an estimated 900 representatives from organizations and universities there is plenty to do at the conference. Come find us at Booth 121 Tuesday, August 15th through Thursday, August 17th with your questions and for information on how we can help you.
For more information on how we apply that knowledge and know-how through a customized level of service, see our Web & Content Management and Systems Design & Development Practice Pages.
PR Web
(http://www.prweb.com/releases/2017/07/prweb14535304.htm)
About Cadence Group
Cadence Group, a certified woman owned small business, is a user-centric information management company with nearly 25 years of experience in consulting and information management services. Headquartered in Atlanta, GA, with an office in Washington, D.C., Cadence Group provides services to large federal agencies, as well as state and local governments. By combining information governance, process improvement, web content management, records & information management, library science, knowledge management, user experience, training and technology services, Cadence Group helps corporate and government clients easily obtain, manage, disseminate, and communicate information. Our clients optimize information assets, maintain compliance, and acquire information experts through our consulting and placement services. http://www.cadence-group.com
Cadence Group
1095 Zonolite Rd NE #105
Atlanta, G.A. 30306
Phone: (404) 874-0544
http://www.cadence-group.com