Tina Teree Baker, IGP to Speak at ARMA NOVA February Chapter Meeting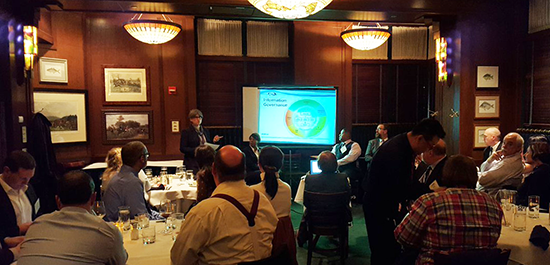 February 7th, 2017 – On Wednesday, February 15th, Tina Teree Baker, IGP and President of Cadence Group will be speaking at the ARMA NOVA Chapter Meeting. As a thought leader in the world of records and information, Ms. Baker will be moderating a panel titled "Differing Perspectives on Information Governance." The focus of the panel is the many different sectors of the information governance world, with engaging discussion on new technology, electronic information, and threats to information integrity.
"Information governance is a necessary practice in almost every corner of business and government. Only by developing perspective on the many ways it can be employed can we fully prepare for the risks and rewards of the future." –Tina Teree Baker
Joining the panel are Scott Wandstrat, a partner at Arnall Golden Gregory LLP, Angela Dingle, CGEIT, CMC, the president and CEO of Ex Nihilo Management, LLC, and George R. Sturgis, Jr., the Deputy Chief for the Records, Privacy, and Declassification Division of the Washington Headquarters Service. This cross-discipline panel will bring together subject matter expertise from leaders in the fields of Knowledge Management, RIM, eDiscovery, IT Governance, and Security/Declassification for a fluid discussion on the evolution and future of information governance. We hope you join us for this unique opportunity to witness the diverse perspectives that this panel represents.
The Chapter Meeting will take place at McCormick & Schmick's of Tyson's Corners from 6:00-8:30pm. Register here, and we hope to see you there: http://arma-nova.org/meetinginfo.php.
About Cadence Group
Cadence Group, a certified woman owned small business, is a user-centric information management company with nearly 25 years of experience in consulting and information management services. Headquartered in Atlanta, GA, with an office in Washington, D.C., Cadence Group provides services to large federal agencies, as well as state and local governments. By combining information governance, process improvement, web content management, records & information management, library science, knowledge management, user experience, training and technology services, Cadence Group helps corporate and government clients easily obtain, manage, disseminate, and communicate information. Our clients optimize information assets, maintain compliance, and acquire information experts through our consulting and placement services. http://www.cadence-group.com