APHA Wrap-Up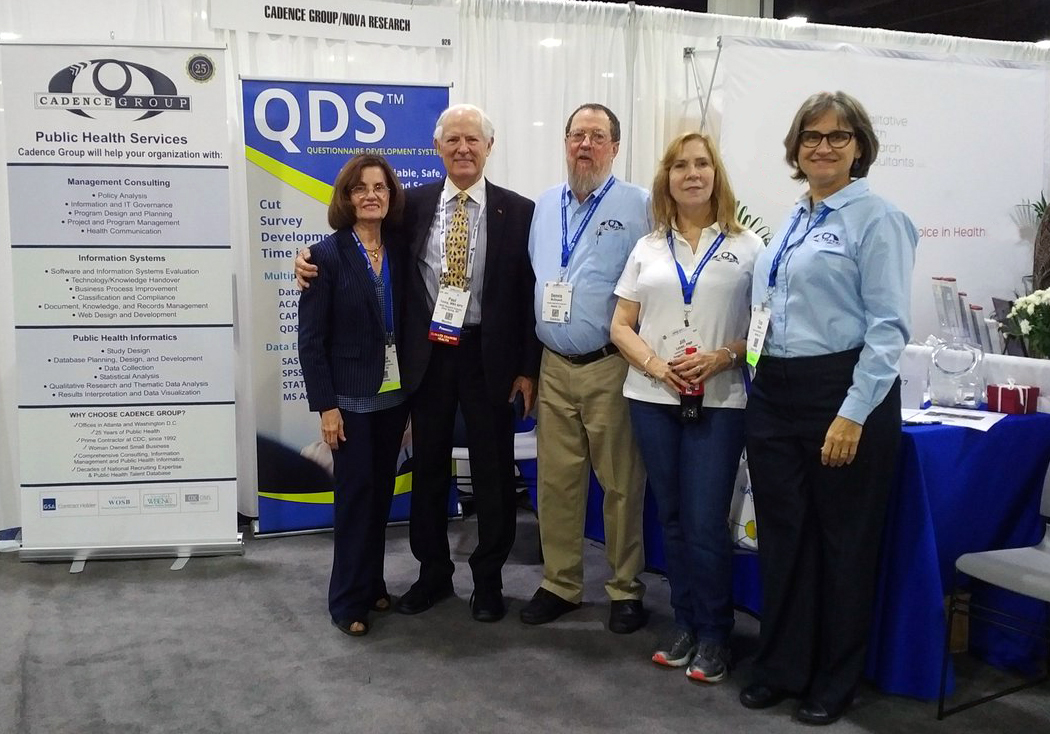 From November 4th to the 8th, Cadence Group attended and presented at the annual meeting at the American Public Health Association (APHA). As part of their recent partnership on contracts, Cadence Group and NOVA Research Company co-hosted a booth from the 5th to the 7th. There were many topics and issues in the spotlight at this conference; we were kept busy between our time at the booth and giving presentations.
Our booth was active throughout the conference, with a busy flow of individuals looking to discuss Cadence Group's approach to public health services. We discussed topics such as Open Data within the world of public health and the benefits and challenges of such a practice. Additionally, as has become tradition, we had our usual conference raffle of Modern Chocolatier's chocolates!
Cadence Group's Jessica Keralis was involved in multiple sessions. She was co-author to a project on insights and trends in global health preparedness presented at APHA. The session that Jessica presented in was on global health advocacy, and challenged HIV-related travel restrictions, analyzing successes and lessons learned in public health advocacy and international law. Additionally, Jessica moderated a session on strengthening health systems in developing settings.
——–
Cadence Group co-writers on this article: Jessica Keralis, MPH, Associate Director of Public Health Services, Washington D.C., and Marcus Durand, Administrative Assistant, Atlanta.
Follow us on Twitter @CadenceGroup for updates and other Cadence Group news.
For more information, check out Cadence Group's Health IT Practice Page.